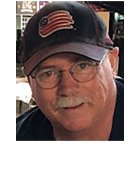 Jim Brown has enjoyed life as a QA analyst at Boston University since 2015. Brown, a former journalist, was the new products editor of Network World, and his name appeared on the masthead of the premiere issue in 1986. He held roles at the publication for more than 12 years, as a senior editor for data communications and managing editor of features.
Brown is a graduate of Emerson College in Boston. He also earned a certificate in data communications from Northeastern University's State-of-the-Art Engineering Program, and he has extensive course work in system design and analysis, as well as computer programming (C, Visual Basic, Unix scripting).
Jim racked up nearly 15 years of experience as a QA lead. He worked for two years in electronic payment processing and cash management services at BankBoston (now Bank of America). He also worked at JPMorgan Chase, where he earned Super Star honors for leading a global team to test significant enhancements to the Society for Worldwide Interbank Financial Telecommunication's (SWIFT) messaging formats.
The opinions expressed here and on social media are his own.
Jim Brown's Most Recent Content