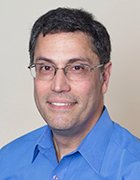 Joseph Muratore is the Americas Director Product Certification for BSI, where he leads multiple teams across the Americas, bringing a unique combination of technical expertise and business acumen to the organization. Joe oversees BSI's efforts to help open world markets for Americas' manufacturers with solutions that verify product compliance to regulatory requirements, drive business performance, embed excellence and facilitate organizational resilience.
Joe served in the U.S. Marine Corps as an avionics reconnaissance systems specialist and holds a degree in engineering from the Rochester Institute of Technology. He began his career as an imaging instrumentation systems engineer at NASA's Ames Research. Joe honed his corporate skills as co-owner of a successful medical imaging company, pairing his technical knowledge and his skills to ensure clients were provided best-fit solutions while safeguarding quality.
Joe holds patents and is a published technical author in aeronautics. Through his passion and expertise, he actively works with management teams to help them embed excellence in adapting business to embrace the use of standards, technology and training solutions to streamline operations, integrate change and associated business processes across their organizations.
Joe Muratore's Most Recent Content