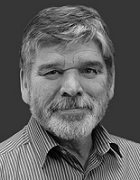 John Potts
Head of DPO, DSAR and Breach Support -
GRCI Law -
John Potts is head of DPO, DSAR and breach support at General Data Protection Regulation (GDPR), privacy and cyber security practice GRCI Law.
He has a wealth of experience managing data subject access requests, data breach reporting, the role and responsibilities of data protection officers (DPOs), EU data transfers, contractual rights and general GDPR/Data Protection Act (DPA) compliance.
Before joining GRCI Law, John worked at the Metropolitan Police as head of information law and security, and across central government both as a data protection officer and departmental security officer.
John Potts's Most Recent Content