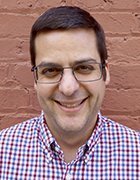 Dr. Jose Nazario is the Director of Security Research at Fastly, and is a recognized expert on cyberthreats to ISPs, network subscribers and enterprises from cybercrime and malware.
He was previously the research director for malware analysis at Invincea Labs. Before his work at Invincea Labs he was the senior manager of security risk at Arbor Networks. In this capacity he was the head of Arbor security and engineering response team. From 2002-2008 he was the ASERT engineer where he led the creation of Arbor's malware analysis capability. Additionally, he was the QA engineer at Arbor.
Prior to his work at Arbor, he was an independent consultant at OpenBSD project focusing on operational security, including forensics, installations and configuration, and hardening for local businesses.
He has published several works, most notably his books: Secure Architectures with OpenBSD and Defense and Detection Strategies Against Internet Worms.
Jose Nazario's Most Recent Content