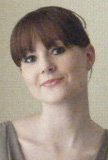 Kayleigh Bateman was the special projects editor for Computer Weekly and editor of CW Europe, until August 2015.
She covered stories about women in technology, IT education, skills, jobs, recruitment and startups. She looked after Computer Weekly's Top 25 Most Influential Women in UK IT list and event and managed the site's women in IT blog WITsend. She was also responsible for the CW European User Awards.
Kayleigh originally joined TechTarget as site editor for SearchVirtualDataCentre.co.UK, before becoming the UK managing editor of TechTarget International. She joined TechTarget from Computer Reseller News UK, where she specialised in virtualisation and storage. Prior to CRN, she attended the University of Hertfordshire, where she studied for her BA in English literature, journalism and media cultures.
In her spare time she is learning web development, visualisation and data journalism.
Kayleigh Bateman's Most Recent Content