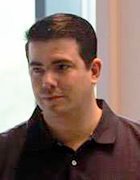 Kees Baggerman
Senior Technical Consultant -
Inter Access -
Kees Baggerman is a senior technical consultant at Inter Access, based in the Netherlands. His main areas of work are migrations and implementations of Microsoft and Citrix infrastructures.
Kees is a Citrix Certified Integration Architect, Microsoft Certified IT Professional, RES Certified Professional and RES Certified Trainer. RES Software named him a RES Software Value Professional in 2010, and he was selected as RES Software Most Valuable Professional of 2011. In 2013, Kees received the VMware vExpert title for his commitment to sharing his knowledge and passion for VMware technology above and beyond his job requirements.
Kees is a co-founder and member of the board of the Dutch Citrix User Group. You can find more contributions from Kees on his own blog and on the Information Technology Virtualization and Cloud Enthusiasts community blog.
Follow Kees on twitter @kbaggerman.