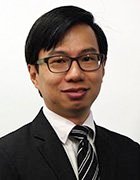 Based in Singapore, Kenny Yeo is a senior industry analyst for the internet of things (IoT) and connected industries at Frost & Sullivan, and has over 16 years of research, team management and business development experience.
His areas of focus include information and communications technology, IoT, smart retail, industrial, e-government and legal sectors, in both research and consulting for private and public sectors in Asia-Pacific.
He holds a Bachelor of Computing from Monash University, Melbourne, Australia.
Kenny Yeo's Most Recent Content