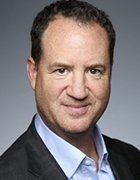 Kevin Niblock serves as president and chief operating officer of North America at Software AG, and as a member of the Software AG Group Executive Board.
In his role he is responsible for Software AG's revenue in North America and to further accelerate the adoption of its Digital Business Platform and drive new growth initiatives.
Kevin has over 25 years of successful sales and leadership experience in the IT industry. Before joining Software AG he worked for TIBCO Software, where he had been for eight years, taking on and succeeding in successive leadership roles in the organization. Before joining TIBCO, Kevin held senior leadership positions at PTC. He began his career in telecom, moved into mechanical engineering then onto IT.
Originally from Canada, Kevin has lived and worked in several cities across North America, including Boston and Atlanta. He holds a BA in economics and business.