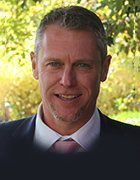 Klaus Allion is managing director at ANT Telecom, a bespoke telecommunications provider based in High Wycombe.
Klaus has over 25 years' experience working in the telecommunications industry, including roles as divisional manager at Bosch Telecom UK and sales and marketing director at ASC.
In his current role, Klaus aims to make ANT's customers work more effectively and feel safer with ANT's comprehensive range of telecoms products and services, from telephone systems to wireless technology, such DECT and radio. ANT provides these solutions to businesses that want to improve productivity, service and safety, especially those operating in challenging and risky environments.
Klaus is passionate about ANT's customers, and developing and executing ANT's vision to provide excellent service for all customers.
Klaus Allion's Most Recent Content