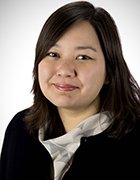 As customer contact practice leader at CEB and head of the company's customer service research and advisory teams, Lara oversees original quantitative and qualitative research studies on issues that address organisations' most critical customer service-related challenges.
She works with heads of customer service and other senior executives to identify customer pain points and improve the customer experience while maintaining cost efficiencies.
Lara's expertise spans customer service, effort reduction, customer loyalty and the overall customer experience, as well as talent management, multichannel strategy and execution, and functional planning.
Lara Ponomareff's Most Recent Content