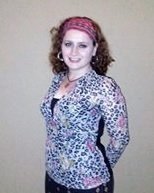 Lizzette Pérez Arbesú is a journalist with more than 20 years of experience in the publishing industry, managing content generation projects in print and electronic media, specializing in information and communication technologies as well as computer security.

In 1999, she graduated with a bachelor's degree in communication and public relations from the Latin American University, and in 2006 she received a diploma in computer security from the Technological Institute of Higher Studies of Monterrey (ITESM) Santa Fe campus.

She has worked as a reporter and editor in specialized technology publications, including Computerworld México, b: Secure, Netmedia.info and CIO México.

She is currently editor-in-chief for Spanish and Portuguese language Computer Weekly sites in Latin America.
Lizzette Pérez Arbesú's Most Recent Content