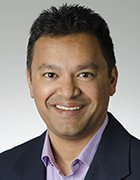 Mahbubul Alam
CEO and President -
A frequent author, speaker and multiple patent holder, Mahbubul Alam has developed a reputation as an executive who drives rapid transformative change and achieves success. He in the midst of forming his next startup. Alam was recently CTO and CMO of Movimento Group, where he reinvented the company starting in 2015, turning it into the top vendor in over-the-air software updates and data management for the automotive industry, leading to an acquisition in January 2017 by international pacesetter Aptiv (previously known as Delphi Automotive PLC).
Prior to joining Movimento, Alam spent 14 productive years as a technologist and strategist at Cisco on two continents. He began in the mobile technology arena, later working in a variety of business development and market intelligence capacities in Cisco's Netherlands operation. Having developed a solid name in the company for far-sighted, winning strategies, he was brought to Silicon Valley to head up Cisco's internet of things and machine-to-machine platforms in 2012.
Mahbubul holds a Master of Science degree in electrical engineering from Delft University of Technology, the Netherlands.
Mahbubul Alam's Most Recent Content