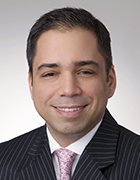 Marc Wilczek
Vice President Portfolio, Innovation & Architecture -
T-Systems -
Marc Wilczek is vice president portfolio, innovation and architecture at T-Systems -- the corporate customer unit of Deutsche Telekom. In this role, he heads the "productization" efforts for all cloud and other hosting services worldwide. This includes scouting for new technology, improving customer experience, and creating and launching new products, as well as increasing product revenue and profitability.
Previously, he was senior vice president, Asia Pacific/Latin America/Middle East & Africa at CompuGroup Medical, a leader in digital health. Beforehand, he spent roughly a decade at IT security vendor Sophos, where he finally served as managing director, Asia Pacific.
He is an Alfred P. Sloan Fellow and holds master's degrees from FOM Graduate School for Economics and Management in Frankfurt and London Business School.
Marc Wilczek's Most Recent Content