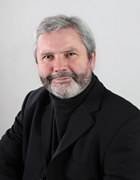 Martin Creaner
CEO -
SEB Consulting Limited -
Martin Creaner is president and CEO of the TM Forum, a global, nonprofit service provider industry association focused on enabling service provider agility and innovation. As head of the TM Forum, Creaner ensures that it serves as a unifying force for the wider communications industry. His innovative leadership enables more than 900 member companies to solve critical business issues through access to the TM Forum's collective knowledge, experience and standards.
Under Creaner's direction, the TM Forum guides its members through the challenges of managing the communications industry's increasingly complex, technical and competitive landscape. Creaner is also a recognized expert on the emerging digital economy -- including machine-to-machine communications, cloud computing and big data analytics -- and how these services affect TM Forum members' businesses.
Creaner is quoted regularly in business and trade publications. He is the author of NGOSS Distilled, a book on next-generation operational support systems, and Frameworx Distilled, a book about the TM Forum's Frameworx architecture.