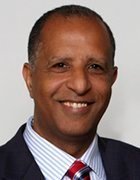 Medhat Mahmoud is senior director of technology and strategy of IoT solutions at Huawei Technologies USA, based in the Silicon Valley, Calif.
A senior telecommunication professional and IoT global industry expert, Mahmoud has international profile and career-long records of leadership and product management with the telecommunication industry leaders, including Ericsson and Alcatel-Lucent, as well as global mobile operators. He has held various senior positions and managed international assignments in NA, MEA and APAC.
Mahmoud is a strategic and visionary leader with entrepreneurial mindset, known for creativity and fresh thinking, and transforming concepts into innovative products from definition to market. He is a recognized writer of IoT-focused articles in industry specialized media.
Medhat Mahmoud's Most Recent Content