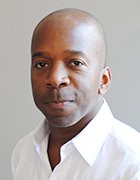 Michael Bennett is the Director of Educational Programs and Business Lead for Responsible Artificial Intelligence in The Institute for Experiential Artificial Intelligence at Northeastern University in Boston. Previously, he served as Discovery Partner Institute's Director of Student Experiential Immersion Learning Programs at the University of Illinois. In that role Bennett was responsible for overseeing the organization's growing portfolio of academic and informal learning programs, and leading a team that implemented and managed them. Bennett also focused on developing and maintaining relationships with Chicago-based employers through which many of DPI's job creation ambitions sought to be realized.
Previously Bennett was an Associate Research Professor in the School for the Future of Innovation In Society, The Center for Science and Imagination, and a Lecturer in Law at Sandra Day O'Connor College Law at Arizona State University. He also worked as an Associate Professor of Law at Northeastern University, and a research professor at the University of Michigan. He served as an Executive Committee member of the Young People's Project, and in 2015-2016 served as member of the American Bar Association's Committee on Bioethics and the Law. He has served for five years as a board member of the Leonardo/ISAST, the planet's leading arts, technology and science non-profit.
From 2019-2021, Bennett was Commissioner of Arts and Culture for Tempe, Arizona.
Bennett holds a J.D. from Harvard Law School. His legal practice and research primarily concerns innovation -- its cultivation, commercialization and societal implications-- in the arts and technoscientific fields. Mike holds legal licenses in Illinois and Michigan. He regularly consults with innovators in artistic and technoscientific domains, limited-resource academic and artist-operated institutions, and politically-active celebrities.
Michael Bennett's Most Recent Content