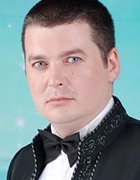 Michael O'Dwyer is a business and technology journalist, independent consultant and writer, based in Hong Kong but originally from Ireland.
His specialties lie in writing for enterprise, small business and IT audiences, as this ties in perfectly with his prior professional experience of more than 20 years, with roles including IT support, electronic component-level failure analysis, process improvement and supply chains.
Michael's stories have appeared on Forbes.com, The Street and a variety of IT portals, including those owned by Fortune 100 companies.
He typically writes on areas where business and technology intersect. Michael's specialist topics include hardware and software selection, cloud computing, futuretech, security, compliance and use of technology in various industries.
Michael O'Dwyer's Most Recent Content