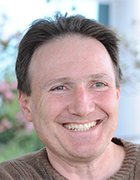 As the Area VP of Strategic Marketing at NETSCOUT, Michael is responsible for thought leadership, content marketing and customer advocacy for enterprise and service provider markets. Michael's marketing experience includes the full lifecycle of solution management and syndication; including conducting market research, developing a messaging framework, developing analyst relations, planning and executing successful launch campaigns, and syndicating marketing assets. Michael's product management experience spans more than 10 years at Cisco Systems, where he managed all aspects of product line lifecycles -- from the cradle to the grave -- for several successful product lines. Activities included market and competitive research, strategic planning, defining product requirements, working with the development team, establishing strategic alliances, orchestrating go-to-market activities, creating a pipeline of opportunities and supporting the field.
Michael's technical areas of expertise include SaaS/Cloud, virtualization, machine learning, mobile IP, security, IP networking, Wi-Fi/wireless, VoIP and remote access. Michael holds patents in areas of networking and wireless mobility.
Prior to joining NETSCOUT, Michael co-founded and served as the CEO of a SaaS digital health startup, wHealthy Solutions, with a mission to help people develop healthy, nutritional habits and fight chronic illnesses. His other roles in the high-tech industry include Sr. Director, Solution and Offer Marketing at iPass, Director and Head of Enterprise Solutions Management and Marketing at Juniper Networks, Director of Managed Services at Juniper Networks and Sr. Mgr., Product Line Management, at Cisco Systems.