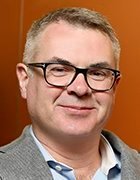 Mike Bell
EVP, IoT and Devices -
Canonical -
Mike Bell is Executive Vice President at Canonical Group Ltd., the company behind Ubuntu, where he leads the company's global internet of things and devices business. He joined Canonical in 2016 and drives the growth of the business across sales, marketing, customer delivery and product engineering.
Prior to joining Canonical, Mike spent six years at Jaguar Land Rover where he held senior management positions including chief technology officer and, latterly, future infotainment and connected car director. In this role, he was responsible for managing the end-to-end connected car business.
Mike has over 20 years of experience in business transformation, product and technology leadership roles in verticals such as utilities, oil & gas, public sector and healthcare.
Mike holds a PhD and BSc degree in computer science from the University of Liverpool.
Mike Bell's Most Recent Content