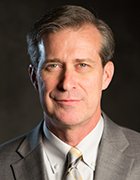 Mike is responsible for Infor's positioning and strategic direction in the food, beverage, chemicals and life sciences markets across the suite of solutions that Infor provides to these process manufacturing industries.
Mike started his career in product development with diversified food processing company, Borden and later moved to Quaker Oats where he held roles in R&D, business development and marketing. Additionally he served as director of marketing for a division of Bunge Foods.
Prior to joining Infor, Mike was the Vice President of marketing at the global software company, Movius. Mike earned an MBA in marketing and operations management from the Simon School of Business at the University of Rochester and a Bachelor of Science in chemistry from Houghton College.
Mike Edgett's Most Recent Content