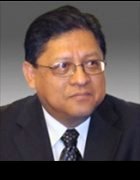 Miguel O. "Mike" Villegas is vice president (VP) for K3DES LLC, a payment and technology consulting firm. Over a span of 30 years, Mike has been a CISO for a large online retailer, partner for two "Big Four" consulting firms over a span of nine years, VP of IT risk management, an IT audit director for several large commercial banks, and owner of an information security professionals firm.
Mike is past president of the Los Angeles ISACA and San Francisco ISACA chapters. He served as co-chair for the SF ISACA Fall Conference from 2002 through 2008. He is currently on the LA ISACA Spring Conference and the CISA review coordinator for the Los Angeles ISACA chapter which he has taught for over 18 years.
Mike holds many certifications, including CISA, CISSP, GSEC, CEH, QSA and PA-QSA.
Mike Villegas's Most Recent Content