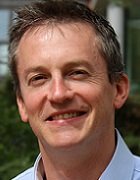 Neil Bennett is the chief information security officer at NHS Digital, responsible for leading its data security centre.
Neil has over 25 years of experience in the complex health and care sector. Before joining the NHS, Neil worked in the private sector delivering services into the NHS. After that, Neil moved to the NHS spending the last few years running its national scale technology, digital and data live services operation. More recently, Neil made the transition into the CISO position.
Neil has a strong passion to support the digitisation of the NHS by building public trust and ensuring safe patient care through effective information security.
Neil Bennett's Most Recent Content