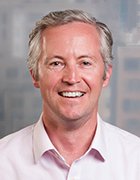 Nigel is a technologist and entrepreneur serving as the EY global artificial intelligence leader in global innovation. In this role, he is responsible for the application of AI throughout EY. As leader of the EY AI Lab, he is responsible for projects that drive strategic transformation for how the company operates, competes and provides services. He also strengthens relationships with startups and academic communities worldwide.
Before joining EY, Nigel was a founder and executive of deep technology startups that use AI to run hedge funds, design pharmaceuticals, control computer games and improve online retail. Nigel has built research organizations and started revolutionary products in a variety of fields. He is a highly cited author with papers covering machine learning, linguistics, biology, economics, chemistry and computer science.
Nigel holds a master's degree in mathematics from University College Dublin and a Ph.D. in machine learning from the University of California, Santa Cruz. His original research includes the first theoretical papers on gradient boosting.
Nigel Duffy's Most Recent Content