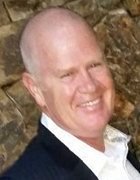 Nigel Upton
Worldwide Director & General Manager IoT/GCP -
Hewlett Packard Enterprise -
Nigel Upton is Worldwide Director & General Manager, IoT/GCP for Communications & Media Solutions, Communications Solutions Business, Hewlett Packard Enterprise.
Communications & Media Solutions (CMS), part of the Communications Solutions Business (CSB) within Hewlett Packard Enterprise (HPE), provides an innovative portfolio of telecom industry-specific software products, solutions and professional services for demanding Communications Service Providers (CSPs) globally. The CMS industry portfolio offering is further differentiated and strengthened by our ability to combine the full power of HPE's broad IT portfolio.
CMS industry-leading solution innovation focuses on areas critical for CSPs, including OSS, Subscriber Data Management, Mediation Policy & Charging, Telecom Analytics, Applications & Cloud Enablement, Media & Entertainment assets for CSPs as well as rapidly-evolving sets of Internet of Things (IoT) and Global Connectivity Platform (GCP) assets.
Nigel's responsibilities include architecture, development, implementation, marketing, sales and support of CMS IoT and GCP solutions. The platforms and vertical solutions target the needs of large Enterprise and Telco customers with global requirements for IoT solutions who seek a single supplier for all connectivity. Nigel's leadership spans management of the IoT partner ecosystem for the IoT platform and for the GCP connectivity relationships globally.
Nigel returned to HPE after spending three years in software startups, developing big data analytical solutions for multiple industries with a focus on mobility and drones. Prior to this, Nigel led multiple businesses with HPE, in Telco, Unified Communications, Alliances and software development.
Nigel has held multiple advisory board and industry board positions. He received his Diploma in Business Studies and Marketing from Slough College in England.
Nigel Upton's Most Recent Content