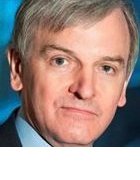 Paddy Francis is the CTO for Airbus CyberSecurity, responsible for coordinating and planning R&T and R&D, and also for developing the technology strategy for cyber security across the three centres in the UK, France and Germany.
Paddy joined Airbus in 1978 and has held various positions as a technical lead in the field of system and product security, crypto and key management, communications system design and network security. He has 30 years plus experience in communications and security.
In his current and previous role, he has been involved in research and technology management in the field of security for the past 10 years. He has a BEng Hons in Electronic Engineering, from the University of Liverpool.
Paddy Francis's Most Recent Content