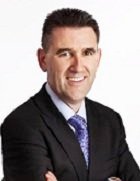 Paul Ryan
European Chair -
APOLAN -
Paul Ryan is the European Chair of the Association of Passive Optical LAN (APOLAN) where he helps drive both the education and implementation of POL in enterprise.
In addition, Ryan is the CEO of Temple, an Irish-owned and managed value added distributor specialising in IT infrastructure connectivity including voice and data infrastructure solutions, datacentre solutions, intelligent lighting systems and passive optical LAN.
Ryan has been over 30 years at Temple and has seen the company, founded by his father, evolve in to an ambitious and entrepreneurial business with an international reach.
In addition to his involvement with APOLAN, Ryan has also been the chair of the Irish Committee of BICSI, the professional association supporting the advancement of the information and communications technology (ICT) community.
Paul Ryan's Most Recent Content