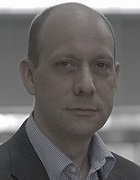 Paul Watts joined the ISF in August 2021 as a distinguished analyst with the research team. He has worked in cyber security for over 16 years as a security executive and CISO in several industry sectors including financial services, retail, critical national infrastructure (CNI), food and beverage, data analytics and market research.
As an experienced practitioner and keen industry contributor, he has previously spoken and written on many security leadership topics including engaging with the board, building and sustaining robust enterprise security cultures, sustaining high-performing security teams and managing mental well-being in the cyber security industry.
He is a certified information security professional holding credentials from both ISC² and ISACA, and is also a Chartered IT Professional and member of the British Computer Society.
Paul Watts's Most Recent Content