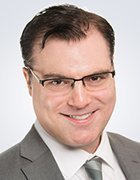 Phil Fersht
CEO, HfS Research Ltd.
Phil Fersht, CEO and chief analyst at analyst firm HfS Research Ltd., is an expert in IT services, business process outsourcing, the digital transformation of enterprise operations and cognitive automation strategies. Fersht coined the terms The As-a-Service Economy and Digital OneOffice, which describe how HfS Research sees the future of global operations and the impact cognitive automation and disruptive digital business models will have on business as usual.
Fersht is also the author and creator of the blog, "Horses for Sources," now in its 11th year. He regularly contributes to media such as Wall St. Journal, Business Week, Economist, The Times of India and CIO Magazine and is a regular keynote speaker at major industry events.
Phil Fersht's Most Recent Content