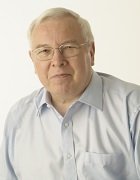 Philip Virgo
Director - Strategic Analysis and Risk Management, Winsafe Ltd
Philip Virgo is a vice president of the Conservative Science and Technology Forum and convenor of the Conservative Policy Forum Skills and Employment National Discussion Group.
A Peterhouse historian who became a graduate engineer 1st Class (alias trainee computer programmer) before there were any computing degrees. His reward for decimalising the sales ledger of the ICL group was two years at London Business School. On return he realised that the computer industry understood business even less than the business world understood technology - and neither understood the world of politics.
He has since spent 40 years appraising digital developments and advising decision-takers, investors, finance directors and politicians accordingly. He co-founded the Conservative Computer (now Science and Technology) Forum and the Parliamentary Information Technology Committee (now PICTFOR) and EURIM (now the Digital Policy Alliance) while serving as a directly elected member of the Council of the BCS for 18 years (1978 -96), always standing on the same platform: "the public responsibilities of a professional". He still has various advisory roles (mainly non-partisan) and is focused on helping the youngsters of today to avoid repeating the mistakes of the past. He has written and blogged for Computer Weekly since 1973 when his MSc paper on "Why Computer Systems Fail" was published as a 10-part series.
Philip Virgo's Most Recent Content