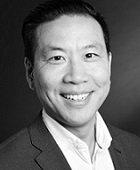 An attorney and member of the German Bar since 2006, Pio has over a decade of legal experience specialising in intellectual property rights and communication technologies.
He has worked in-house for a number of multinational Fortune 500 companies – including Qualcomm, Oracle and Philips – to implement patent enforcement strategies on a global scale.
He became the new managing director of IPCom in July 2018.
Pio Suh's Most Recent Content