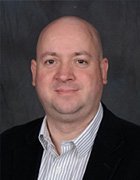 Raef Meeuwisse is an Isaca governance expert and director of Cyber Simplicity.
He has recently finished an Isaca paper on the Governance of enterprise information technology for healthcare and is also known for his independent books, including Cybersecurity for beginners.
Isaca is a global association helping individuals and enterprises achieve the positive potential of technology through equipping professionals with the knowledge, credentials, education and community to advance their careers and transform their organisations.
Raef Meeuwisse's Most Recent Content