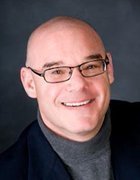 Randolph Kahn Esq., president of Kahn Consulting Inc., and his consulting team have been recognized across the globe as leaders in information governance. The Kahn Consulting team has provided consulting services to major global organizations, including advising the U.S. government and foreign governments, court systems, and multinational corporations on a variety of information management issues, such as information governance and security, privacy, cloud storage strategies, data governance, e-communications policies and strategies, social media policies, records and information management programs, and litigation response processes. Kahn has also been an expert witness in major court cases.
Kahn is a highly sought-after speaker, and a two-time recipient of the Britt Literary Award. He has written numerous published works, including "When Information Security Became a Lawyer's Thang," "Economic Espionage in 2017 and Beyond," Chucking Daisies, E-mail Rules, Information Nation: Seven Keys to Information Management Compliance, Information Nation Warrior and Privacy Nation.
Kahn teaches law and policy of electronic information at Washington University School of Law, and the politics of information at the University of Wisconsin-Madison.
Randolph Kahn's Most Recent Content