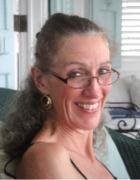 Rebecca Wetzel
Principal -
NetForecast -
Rebecca Wetzel is an industry analyst and consultant focusing on cloud-enabling and application performance management technologies. She draws on nearly three decades of data networking experience to write, blog and consult about new technologies and emerging trends.
She is a principal in the technology-consulting firm NetForecast and president of Wetzel Consulting. She previously served as vice president of marketing for several startups, including WAN optimization vendor InfoLibria and application firewall vendor MagniFire. Wetzel also was an industry analyst and consultant at TeleChoice.
She began her career at Motorola Codex and at BBN, where she helped launch BBN as one of the world's first and most innovative commercial Internet service providers. A graduate of Wellesley College, Wetzel holds an master's degree in business administration from Babson College, and an master's degree from the University of Bradford in the U.K.