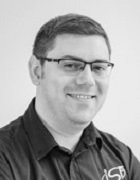 Richard Absalom is an analyst with the Information Security Forum (ISF), the leading authority on cyber, information security and risk management. His work involves investigating, clarifying and sharing best practice with ISF Member organisations.
His research has covered topics as varied as secure Agile development, mobile app security, aligning information risk management with operational risk management, and identifying future information risks for the flagship Threat Horizon report series.
He is currently running an ISF research project into business-focused security assurance.
Richard has spent over ten years in the IT research industry: prior to joining the ISF, he led Ovum's research into enterprise mobility, mobile security, BYOD and the consumerisation of IT.
Richard Absalom's Most Recent Content