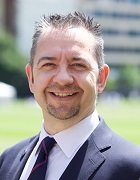 Richard Diston is a highly qualified and experienced security and risk management professional who teaches information security management at Firebrand Training.
He has consulted with a wide range of clients on a range of security and risk management topics including counter terrorism, cyber security, information security and violence management.
Diston is a member of the Security Institute and working towards a professional doctorate in security risk management at the University of Portsmouth.
Richard Diston's Most Recent Content