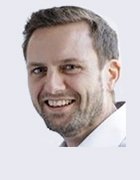 Richard Hunt is the founder member of Turnkey Consulting. After gaining a BA Hons in Economics & Law from Exeter University, he started his career as an SAP Security/GRC consultant with PwC where he worked across a number of industry sectors at companies such as Zurich Financials, GSK, the BBC, Cadbury Schweppes and Xerox.
Through his involvement in over 40 SAP implementations, Richard has developed significant experience in the delivery of IT security and controls solutions for large scale, multi-country SAP projects. Richard is also highly experienced in the area of IT security change management, having helped a number of large companies to increase the visibility and priority of IT security in their organisations.
At Turnkey Richard's primary responsibilities include client engagement, business development, strategic direction & decision making and Quality Assurance.
Richard Hunt's Most Recent Content