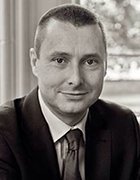 Rory Canavan is the founding consultant and owner of SAM Charter, a software asset management (SAM) practice dedicated to establishing best-in-class IT asset management (ITAM) and SAM frameworks in line with ISO 19770-1: 2017.
Canavan is a member of WG21, the working group charged with developing and promoting the ISO 19770 ITAM family of standards.
He recently won the ITAM Professional of the Year award from ITAM Review.
Rory Canavan's Most Recent Content