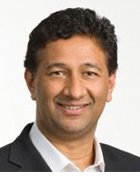 Sanjay Kumar
General Manager, Communications & Media Industry, Cloudera
Sanjay Kumar is a telecom industry veteran with extensive experience in the strategy and execution of next-generation data-centric industry solutions for enhancing customer experience, optimizing network operations and increasing revenue generation through digital transformation.
Sanjay is currently a general manager at Cloudera, where he leads the global communications and media business, helping communication service providers use Hadoop and NiFi to transform their data into a force of business growth and competitive differentiation, and to drive data-centric solutions for the connected world and for industrial IoT.
Previously, he held executive roles leading the global telecom industry business, solutions and strategy at VMware, Pivotal, Progress Software, Savvion and TMNG.
Sanjay Kumar's Most Recent Content