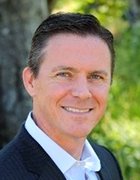 Scott Berg is the chief executive officer of ServiceMax, an operating unit of GE Digital. Scott is a veteran of the application software industry with a proven track-record of scaling companies into market leaders, having led four companies through initial public offerings and two through acquisitions.
As the chief executive officer for ServiceMax, Scott has global responsibility for the field service application business, including product, sales, marketing, services and customer success. Prior to taking the CEO role, Scott spent five years as the COO of ServiceMax, driving operational excellence and performance improvement across the organization. Scott joined ServiceMax as vice president of sales more than eight years ago, taking the business from early stage venture funding to over $65 million in revenue.
Prior to joining ServiceMax, Scott was at SuccessFactors as an original member of the group that formed the company's first industry vertical team focused on the healthcare market. Before SuccessFactors, Scott served as VP of business development at Birst, a SaaS business intelligence solution. Scott also held a variety of senior management positions at Extensity Inc., including business development, professional services, marketing and sales development. After Extensity was acquired by Infor, Scott served as general manager of Extensity's global expense management business where he drove R&D priorities and strategy for the product line's sales, marketing and service offerings.
Scott began his career in the pharmaceutical industry with Eli Lilly and Cegedim Dendrite. He earned a bachelor's degree in business administration from the University of Notre Dame.
Scott Berg's Most Recent Content