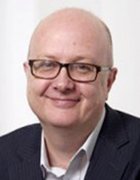 Stephen Page is founder of New Global Software Ltd, providing software applications for IoT, including smart cities, smart metering and industrial IoT.
Prior to this post, he held the positions of CTO and COO at CyanConnode, a world leader in narrowband RF mesh networking in India, China, Nordics and Europe, developing full end-to-end solutions for IoT services, such as smart metering and intelligent streetlighting.
Prior to CyanConnode, he had many years in freelance technology consultancy, working on a diverse range of technical systems and solutions for many global companies, including design and development of secure smart cards for major banks in London, consumer digital TV, video and graphics products, prepayment utility systems and many other industrial projects in oil, gas and nuclear industries.
Stephen Page's Most Recent Content