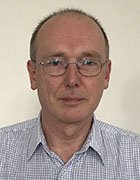 Stephen Withers is one of Australia's most experienced IT journalists, covering everything from gadgets to enterprise systems.
In previous lives he has been an academic, a systems programmer, an IT support manager, and an online services manager.
Stephen holds an honours degree in management sciences and a PhD in industrial and business studies.
Stephen Withers's Most Recent Content