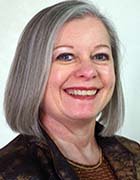 Suzanne Adnams is a vice-president, analyst with CIO Research at Gartner, working on the leadership, culture and people team.
Adnams provides research, insights, advice and support for IT executives related to developing leadership skills, change leadership and working with teams and understanding culture.
This extends to increasing awareness of elements that shape and change culture and addressing diversity and inclusion challenges.
In her previous role with CIO Research, she focused on strategic IT services and helping CIOs connect IT operational management to strategic business value.
Suzanne Adnams's Most Recent Content