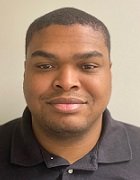 Theodore Wiggins
Cybersecurity Incident Response and Penetration Testing Technical Leader, Airbus Protect
Theodore Wiggins brings a decade of global cybers ecurity experience to the table. Currently he works as the Cybersecurity Incident Response and Penetration Testing Technical Leader for Airbus Protect GmbH. He is a former Federal Bureau of Investigation (FBI) Digital Forensic Examiner and Department of Defense Cybersecurity Security Specialist.
He obtained dual Masters Degrees from Boston University in Cybersecurity and Information Security and also serves as adjunct Professor for University of Maryland Global College within the Computer Science Undergraduate programme.
He currently resides in Munich, Germany with his wife and two children.
Theodore Wiggins's Most Recent Content