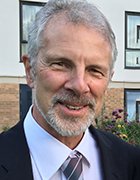 Tim Wright is director of technology at the Institute of Telecommunications Professionals (ITP) and is the sourcing manager for its membership publication, The ITP Journal.
He gained a degree in electrical engineering from London's Imperial College in 1972 and worked for BT and its predecessors through to 2007 where he led a number of network strategy, architecture and evolution activities culminating in the early definition of BT's next-generation network.
He is a chartered engineer and a member of the Institution of Engineering and Technology (IET).
Tim Wright's Most Recent Content