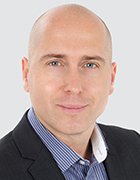 Vladimir is the managing director of Jirasek Security Ltd, a specialised cyber security consultancy and services company, which delivers projects that protect business agility.
He is also a successful and highly qualified security professional, with more than 19 years of IT industry practice and over 16 years in information security and IT security, risk and compliance disciplines.
Highly regarded by his peers, clients and senior executives, Vladimir has a wealth of experience in security, risk and compliance strategy, and effectively aligning it with changing business strategies.
He also regularly presents at security conferences as a leader in the field of information security. Vladimir's contributions are published in various security and risk-related publications.
In his spare time, Vladimir helps the UK chapter of the Cloud Security Alliance.
Vladimir Jirasek's Most Recent Content