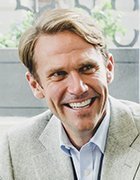 William King is the founder and executive chairman of Zephyr Health, the insights-as-a-service leader harnessing the power of global health data to help life sciences companies engage the right physicians, accounts and institutions. He is passionate about creating innovative solutions to advance efficiency, strategy and tactical problem-solving for healthcare companies.
Since its inception, Zephyr Health has grown to serve leading pharmaceutical, biotech, medical device and diagnostic companies globally, and has received numerous industry accolades, including being named one of Gartner's "Cool Vendors in Life Science," PM360's "Most Innovative Startups" and Insights Success' "20 Most Valuable Enterprise Big Data Companies." William himself was recognized as one of PharmaVOICE's "100 Most Inspiring People," representing innovation and dedication to the healthcare industry, as well as one of PM360's Elite.
Prior to founding Zephyr Health, William held a range of global leadership positions in sales, marketing, training and strategy at multinational Johnson & Johnson. He was also a member of the International Development Program for global leadership and people development.
William is a regular participant at the industry's most prestigious conferences including Big Data in BioMedicine, BIO International Convention and Digital Healthcare Innovation Summit. He speaks on topics such as "What you need to know about creating a big data strategy," "Unfashionably late to the big data party: How biopharma can catch up" and "The big data prescription for pharma marketing."
William holds a bachelor of science in business administration from the University of Denver. He currently resides in the Bay Area with his wife and three children.
William King's Most Recent Content