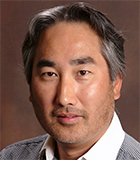 William Yan
President of Americas, AVSystem
William Yan is the President of Americas at AVSystem. A passionate veteran for more than 20 years in the high-growth technology industry, William Yan has played key executive roles in both emerging, high-growth and mature, publicly traded companies on a global scale, culminating in C-level executive leadership positions.
Yan has delivered industry-recognized digital transformations to communications service providers worldwide. During that journey, he has acquired a core set of business management skills and domain expertise in telecom and broadband service management platforms, including service assurance, operations support system, business support system and customer management.
During his tenure in the technologies industry, Yan has worked at major technology powerhouses, including Oracle, and emerging, high-growth outfits that were acquired by major broadband technology solution providers, such as Ciena and Arris. He has focused on building and mentoring teams of problem-solvers, including sales managers, marketing professionals and service delivery professionals.
Yan is a regular participant in broadband industry standard bodies including TeleManagement Forum, Broadband World Forum, Mobile World Congress, Society of Cable Telecommunications Engineers, International Society of Broadband Experts, Fiber Broadband Association and CableLabs. He's also a frequent writer and speaker on the subject matter of broadband communication network technologies.
William Yan's Most Recent Content