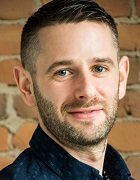 Based in Vancouver, Canada, Zac Cohen is the General Manager of Trulioo, a RegTech provider which helps some of the largest tech companies, banks and financial services, prevent fraud, mitigate risk and fulfill compliance requirements.
His insights and perspectives are rooted in his knowledge of compliance, risk management and finance, coupled with his track record of scaling tech companies, where he has led strategy, operations and corporate development.
At Trulioo, he leads strategic planning and execution, building and empowering high-performance teams.
Cohen is at the forefront of Trulioo's mission to verify the identity of the entire human population so that everyone, regardless of their circumstances, has access to essential services
Zac Cohen's Most Recent Content