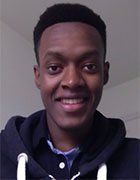 Zach Emmanuel is a reporter for Computer Weekly and MicroScope, having graduated in journalism from the University of Lincoln in 2016.

He has had several experiences in writing for technology publications, with topics ranging from consumer gadgets to B2B aviation.

He covers various areas for Computer Weekly, including datacentres and tech startups.
Zach Emmanuel's Most Recent Content