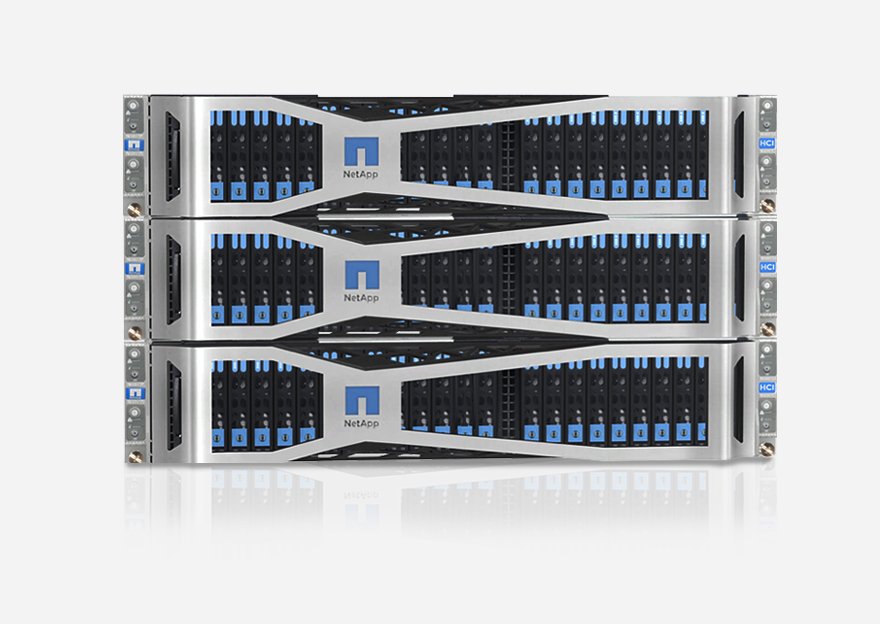 Storage stalwart NetApp is relatively new to the world of HCI. NetApp HCI uses an architecture that does not correspond to the traditional hyper-convergence definition. It enables scaling of compute and storage in, more or less, a linear fashion.
NetApp's HCI product is an all-flash architecture based on SolidFire technology that provides independent scaling of compute and storage resources. The product is more reminiscent of a converged architecture but with the shared-nothing, self-healing features of hyper-convergence and its guaranteed levels of performance.
NetApp HCI can participate as a full member of NetApp's Data Fabric, which brings full hybrid and multi-cloud capabilities to your storage infrastructure. The Data Fabric includes supported private cloud components, as well as supported public cloud services and those Data Fabric participants that may exist in collocated environments.
NetApp HCI starts with a two-rack unit (2U), four-node server chassis, each with two all-flash storage nodes and a single compute node running your hypervisor. If you need additional storage or additional compute, you simply add 1U half-width blades to your nodes.
View All Photo Stories